OUR VOICE LESSONS TEACH YOU TO SING FROM A REAL
PROFESSIONAL WITH
A MONEY BACK GUARANTEE!
WITH OUR VOICE LESSONS, IF YOUR SINGING DOESN'T IMPROVE AFTER THE 1ST LESSON, WE WILL CHEERFULLY REFUND YOUR MONEY. THAT'S RIGHT, YOU RISK NOTHING FOR THE CHANCE TO SEE YOUR SINGING IMPROVE – IN ONE LESSON!
Mrs.Kyle A. Kaye, B.M.E. , the area's leading Piano & Voice instructor, has a Bachelor's Degree in Music Education from James Madison University with a Major in Voice, Minors in Piano and Bassoon, and she has been a  professional performing singer for most of her life. As music teachers go she is extremely passionate. She is a State  Certified music teacher (including ESE Exceptional Student Education) with over 21 yrs. teaching experience in the  public school systems of America. With well over 48 yrs. of  singing/performing experience she has dedicated her life and talents to focusing on music education. Mrs. Kaye has extensive  private and public teaching and performing experience, and is a gifted  teacher of children and adults.
OUR VOICE LESSONS WILL TEACH YOU EAR TRAINING, ANATOMY, PROPER TECHNIQUE, BREATHING, SUPPORT, PROJECTION, RANGE ASSESSMENT & DEVELOPMENT,
CONTROL, POSTURE, CONFIDENCE, ENDURANCE, VOCAL QUALITY, PERFORMANCE, STAGE PRESENCE, STYLE, VOCAL HEALTH, USE OF VOCAL PRODUCTS, COMPETITION PREPARATION( I.E. PAGEANTS, JUNIOR MISS, CONTESTS, AMERICAN IDOL, ETC. ) , SELF-EVALUATION, GROUP DYNAMICS, MUSICAL THEATRE, HARMONIES, SOLOING, MUSIC THEORY ACAPELLA PERFORMANCE, CHORAL TECHNIQUE, SINGING FOR FUN OR SINGING PROFESSIONALLY, AND MUCH, MUCH MORE!
REMEMBER … POOR VOCAL TECHNIQUE CAN ACTUALLY DAMAGE YOUR VOICE TO THE POINT OF REQUIRING SURGERY!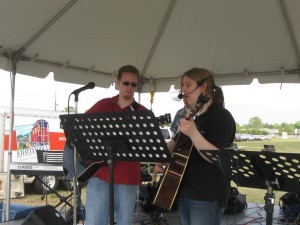 Learning to sing doesn't have to be frustrating or difficult, but it does take practice. In fact, if you follow our voice lessons, you may learn to sing at a much faster rate than if you tried to go it alone. If you are a professional singer or seeking beginner vocal Instruction, singing lessons for kids, or simply learning to sing for your own enjoyment, we will show you how to learn to sing and succeed while making your voice lessons easy and fun. In Pensacola, FL, we are your Family of Music Teachers – Join Us!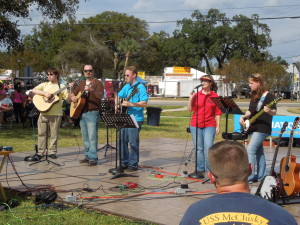 FOR THE BEST IN PROFESSIONAL MUSIC EDUCATION WITH A PROVEN TRACK RECORD OF HIGH CUSTOMER SATISFACTION
Take the first step and allow our vocal expert to show you how to sing better
CALL NOW!
(850) 453-9966
AND ALLOW US TO HELP YOUR REALIZE YOUR MUSIC GOALS!