Searching for the Best Music Lessons in Pensacola?
Call (850) 453-9966
When it comes to music lessons, Ron Kaye's Music Instruction is far ahead of all others. We teach Drum, Guitar, Bass, Piano, & Voice lessons in Pensacola, FL.  In addition, we teach Banjo, Mandolin, Violin, Ukulele, and more.  We teach music, and many of our students go on to become multi-instrumentalists.  Why not learn and understand music when you take your lessons?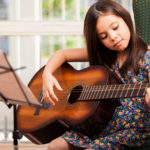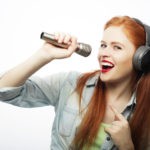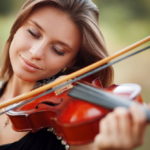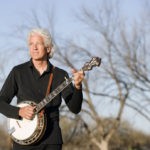 12 Benefits of Becoming a Ron Kaye's Music Instruction Student
1. We offer Music Lessons in Guitar, Bass, Drum, Voice, and Piano  in  Pensacola's First Cutting Edge Music Studio.
Ron Kaye's Music Instruction organized the "First Ever Northwest Florida Drum Set Solo Contest" The contest brought in competitors as far away as New York City.  We were, also, the first studio to bring the "World's Fastest Drummer" (WFD) Competition to Pensacola.  The WFD offered drummers a chance to compete on a World-Wide basis.  We are the only local studio to have one of our drum students featured in a press release on the ProMark Drumsticks website.  In addition, we are the only studio to have a student compete in the finals of the world-wide "Hit Like A Girl" Drum Contest for TWO consecutive years.
Our studio was the very first to bring student music performances to nursing homes, hospitals, and elderly care facilities. We, also, perform in local venues and outdoor Arts Festivals on a regular basis. We are the first local music studio to demonstrate the qualifications of our instructors by each teacher successfully teaching multiple instruments to hundreds of students. Ron Kaye's Music Instruction was the very first local music lessons studio to offer a Band Program where students perform with other students and instructors publicly. No other local studio pushes the envelope when it comes to excellence in music.
 2. We offer uniquely qualified music lessons taught by our Family of Music Teachers.
At Ron Kaye's Music Instruction, all of our music teachers are members of the same musical family.  Mr. and Mrs. Kaye have been happily married for 30yrs., and our studio exemplifies that loving relationship.  Our son Joshua is also one of our teachers and has been teaching with Ron Kaye's Music Instruction for 10yrs.  All of our teachers are college educated and two have specific degrees in "Music Education" not merely music performance.  Why is this important?  Because Mrs. Kaye and Joshua are professionally licensed and trained as music educators with training and State Certification in teaching those who are challenged or have disabilities.
In addition, all of the Kaye family of teachers possess a decade or more of performance experience. Our music teachers are dedicated to learning about your personal musical goals and helping you to achieve them. With our teachers working with kids from pre-school, to adults in their eighties, we are confident that we have the right teacher to meet your music lesson needs. Our teachers have warm personalities, are patient, friendly, and dedicated to your success.
3. You can visit our "Testimonial Page" to see what our music students and their families are saying.
Every year, aspiring music teachers start their own studio, and a year or two later it's closed. Ron Kaye's Music Instruction has a proven track record of offering quality music, guitar, voice, singing, piano, drum lessons, and more in Pensacola, Florida year round. Our full time mission is teaching music lessons. We are trusted by thousands of local individuals and their families for nearly two decades.
4. We teach in a Home-like Atmosphere.
Instead of waiting in a music retail store showroom surrounded by hungry salespeople, our clients enjoy "no pressure" accommodations. You will find comfortable chairs, kids toys, books, and magazines for your enjoyment. If you desire we, also, provide bottled water or coffee services. We provide a comfortable atmosphere while you wait, or if you prefer you can sit in on the lesson anytime you like.
5. Our studio is stocked with everything you need for your music lessons.
We provide a great teacher, and all the additional equipment you will need. Our studios have amps, stereos, full drum kits, keyboards, pianos and more. One of the things that has really set us apart is our focus on providing lessons that are fresh, and engaging. There are so many great teaching apps out there now that we felt we had to update our methods to accommodate them. By doing so, our students never run the risk of being bored in their lessons. It's a challenge to engage children or adults, but we integrate technology in a way that provides a cutting edge lesson experience.
6. Music recitals in all types of interesting and divers music venues along with our rock band showcase!
Every parent just wants to know how their child is doing and if they are really progressing. The best way for a parent to understand their investment in lessons, is to have their child participate in a recital. Our recitals and concerts are voluntary, fun, and rewarding for everyone. We host a rock band showcase at least once a year, which gives our students the opportunity to play with a live rock band!  You or your child will love the opportunity to rock out on the big stage with a real rock band. You are encouraged to bring your family and friends to the show and share in the fun! Interestingly, we were the first in the area to offer such a program.
7. Trophies, certificates and awards to celebrate achievement.
We provide our students the opportunity to earn awards, certificates, medallions, and trophies for their musical achievement. These tokens of achievement provide a sense of accomplishment and pride for our students. The awards also bring a smile to the face of our parents as they see their child rewarded for their efforts.
 8. Student Discount Cards.
We are are proud to reward our students for their loyalty with student discounts which saves them money all throughout the year. Discounts of 20% to 30% can be earned on new instrument purchases.
9. We, also, sell music books, instruments and accessories.
All of our students can purchase everything they need from our studio, whether it's a instrument, books, strings, drumsticks or more, they can get it here and save money. We offer convenience and savings.
10. Located on Kimberly Dr. in the heart of the growing West side of Pensacola.
Due to its central location, our studio is convenient to all areas of Pensacola. Close to our schools, and the Navy Bases, You will find great shopping, dining and more within driving distance of our studio. Our location is convenient to all of Pensacola, and we have many students from Northwest, Florida, medallions and Santa Rosa Counties, and Southwest, Alabama.
11. Picture Day
We are the only music studio in Pensacola that offers a picture day for their students. Once a year, we host a free picture day with professional quality photography. This is a service that our students and parents love, as they all want quality photos of their children. Adults are welcome too! Students can bring their instruments to the photo shoot or be captured "live" on stage at one of our performances.
12. Month to Month Lessons.
To sum it up, our studio does not require semester minimums for lessons. Every student is registered on a month-to-month basis. If you are ready to start, you have nothing to lose. We will not commit you to a long term contract.
It's easy to take the next step:
Lessons are first come, first served
so contact us today to arrange your first lesson!
(850) 453-9966