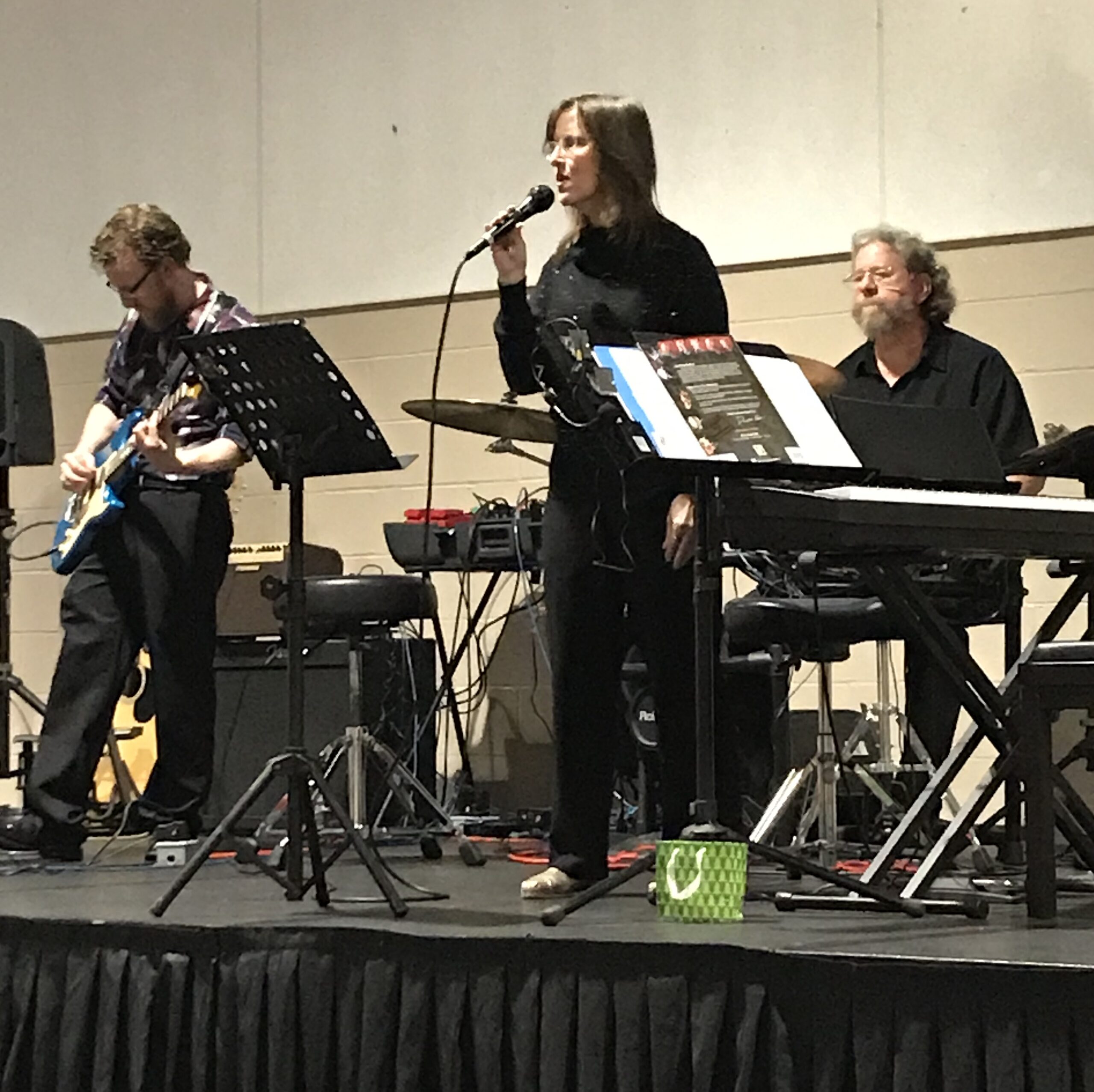 When it comes to Music Lessons in Pensacola, Ron Kaye's Music Instruction is far ahead of all others. We teach Drum, Guitar, Bass, and Piano, or Voice lessons.  In addition, we can teach you how to play the Banjo, Mandolin, Violin, or Ukulele, and more.  We teach real music, and many of our students go on to become multi-instrumentalists.  No other music lessons studio has been in business longer than Ron Kaye's Music Instruction. Often Imitated – Never Equaled. Learn to understand music and open up another wonderful world.
Ron Kaye's Music Instruction is the Right Choice for Music Lessons.
Call (850) 453-9966
We are the Area's First and Only Cutting Edge Music Studio.
We are the first local studio to offer quality online lessons for those who desire to practice social distancing. Just call (850)453-9966 to get started.
Hear the Instructors of Ron Kaye's Music Instruction perform on Ron Kaye's album "K"STRUCTION which has gained close to 100,000 Streams in it's first FOUR WEEKS!
We organized the "First Ever Northwest Florida Drum Set Solo Contest" The contest brought in competitors as far away as New York City.
We were the first studio to bring the "World's Fastest Drummer" (WFD) Competition to Pensacola.  The WFD offered drummers a chance to compete on a World-Wide basis.
We are the only local studio to have one of our drum students featured in a press release on the ProMark Drumsticks website.
In addition, we are the only studio to have a student compete in the FINALS of the world-wide "Hit Like A Girl" Drum Contest for TWO consecutive years.
We offer Music Lessons Pensacola with a GRAMMY Nominated Music Educator of the Year.
Joshua Kaye, our son, not only was a GRAMMY Nominated Quarterfinalist, but is, also, a top music teacher in Pensacola..
 Music Lessons taught by a local Family of Music Teachers
All of our music teachers are members of the same amazing  musical family.  Mr. and Mrs. Kaye have been happily married for 35yrs., and our studio exemplifies that loving relationship.  Our son, Joshua, is also a multi-instrumentalist, he has been teaching with Ron Kaye's Music Instruction for over 15yrs.  All of our teachers are college educated (one with a Masters in Music), and two of our teachers have specific degrees in "Music Education" not merely music performance.  Why is this important?  Because Mrs. Kaye and Joshua are professionally licensed and trained as music educators with training and State Certification in teaching those who are challenged or have disabilities.
All of the Kaye family teachers possess decades of performance/teaching experience. Our music teachers are dedicated to learning about your personal musical goals and helping you to achieve them. Our students range from pre-school, to adults in their nineties. We are confident that we have the right teacher to meet your music lesson needs. Our teachers have warm personalities, they are patient, friendly, and dedicated to your success.
Our studio is stocked with everything you will need for your music lessons, whether online or in person..
We provide a great teacher, and all the additional equipment you will need. Our studios have amps, stereos, full drum kits, keyboards, pianos and more. We integrate technology in a way that provides a cutting edge lesson experience that is Fun and Educational..
We, also, sell New Music Instruments, books, and accessories.
All of our students can purchase everything they need from our studio, whether it's a instrument, books, strings, drumsticks or more, they can get it here and save money. We offer convenience and savings. We are a proud member of NAMM and support the promotion of music education worldwide.
Month to Month Lessons
Our studio does not require semester minimums for lessons. Every student is registered on a month-to-month basis, whether you begin mid month or the first of the month. If you are ready to start, you have nothing to lose. There are no  long term contracts.
Therefore, If you have any questions, please CALL us, see our F.A.Q. page, or our teacher profiles.
It's easy to take the next step:
Lessons are first come, first served
so contact us today to arrange your first lesson!
(850) 453-9966
For Music Lessons Pensacola, compare our 25yr. track record of excellence,  experience, educated + experienced music teachers, and our philosophy of education. If you really want to learn to play or sing, give our phone a ring…We look forward to helping you reach your musical goals, whether it is playing for fun or taking your skills to the limit.