Music Lessons in Pensacola that No other Studio Can Match!
Searching for the Best Music Instruction in Pensacola, FL?
Call (850) 453-9966
At Ron Kaye's Music Instruction in Pensacola we provide;
We sell New and Used Instruments
We sell New Music Accessories
We don't just change strings, we also adjust your action and intonation, and treat your fretboard at the same time.
Learn to Play The Best Way with Our Family of Educated, Patient, and Fun Teachers. We offer kid's music lessons and adult lessons. If You Want To Learn To Play an Instrument, we are Your Home for Music. We offer Professional Private Lessons with a Strong Tradition of Quality and Customer Satisfaction Since 1997.
WE HAVE PROFESSIONAL, QUALIFIED, EDUCATED, MUSIC TEACHERS:
We are a Family of Music Teachers with Over 100 Years of Combined Musical Experience! Many of Our Teachers Have  College Degrees in Music Education. We Offer The Local, Reliable, Music Teachers who are Patient & Fun. We Are Interested in Helping You Achieve Your Musical Goals.
"Ron was my fourth instructor over the past twenty years and I learned in a few months more than I did with all the others put together." JDT
"Just wanted to thank you all for the amazing recital your family put together, but most of all – Thank you for your patience … It has been wonderful… Words can't express my gratitude for Mr. Kaye and Josh as teachers.  Thank you"  P.C
"The recital was really well appreciated by me and my wife. We really enjoy listening to each and every musician and singer young and old alike. They are all very talented. Keep up the good work you both are very great music teachers."   J.M.
"My daughter looks forward to her lessons each week. She enjoys Mrs. Kaye and loves being around her."  N.G
"I always look forward to the lessons. Wish I could come more than once per week, but it's probably not necessary. I feel like I'm learning a lot of stuff and I respect Ron as an instructor."  L.S.
"Mr. Kaye, Thank you for your patience and expert instruction with Trenton. You deserve much credit for his progress."    Ivy.
"Ron, Thank you very much for the great lessons. I really appreciate it. It helped release a lot of stress from flight school. And thanks for being so flexible with my schedule." Dan
"You are playing a vital role in the education process of our students as a resource and partner with us in the fine arts. We do appreciate you giving of your time and expertise to assist us. We also look forward to working with you more in the future."   Sandra Durr, Fine Arts Specialist, The school District of Escambia County
WE USE TIME HONORED METHODS AND MATERIALS.
The Best Instructional Materials are supplemented by Our Expert Music Teachers to Produce Quality Results. We Focus on the Joy of Music without sacrificing the Core Music Principles that yield Quality Music Skills! Students Learn Music Through Proven Methods which Enhance their Skills in All Styles (Rock, Pop, Jazz, Reggae, Funk, Soul,  Classical, Etc.).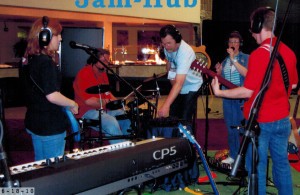 WE TEACH MULTIPLE INSTRUMENTS WITH MULTIPLE STUDIOS.

There is no Traveling to Multiple Teachers or Studios for music lessons. Schedule Your Private Lessons for 2 or More Family Members at the Same Time to Avoid Hours of Waiting. With us, There is no Driving to Different Lesson Providers Each Month.
VERY

REASONABLE RATES :

Credit / Debit Cards Accepted as well as Cash and Local Verified Checks.
A PROVEN TRACK RECORD  OF OVER A DECADE AND A HALF OF SATISFIED CUSTOMERS.

"I am 18 and take guitar lessons at Ron Kaye's Music. They have taught me more about music in 6 months than I could ever have imagined. It's really a pleasure to take lessons with such a close family with a great passion for music. They hold music education degrees and they know exactly what they are talking about. I am truly impressed with how much I have learned from them and look forward to spending much more time with them. I highly recommend their music instruction." Matt Long
Learning to play an instrument doesn't have to be frustrating! Our teachers are pros at helping you gain confidence and ability as you practice. One of the biggest problems many people may have with music lessons is that they don't want to practice. With our method of instruction, we help motivate our students to want to practice by understanding the process. Once the connection is made between practice and gaining musical skills, a student understands Practice = Greater Skills = More fun!  Let's face it, no sports star, for example, becomes great without practicing their skills. When it comes to music lessons, a connection has to be made between practice and the absolute joy of playing music.
CALL (850)  453-9966 NOW!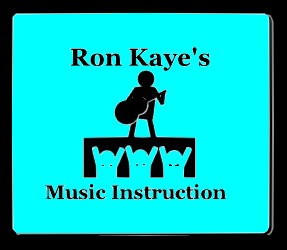 Don't Forget to "LIKE US" on Facebook
AND Check US Out on INSTAGRAM
For more information on the benefits of studying music just Google "Long Term Benefits of Music"