Our Music Teachers are Unmatched in the Pensacola area.
When it comes to our music teachers & lessons, Ron Kaye's Music Instruction offers fully qualified music teachers for kids and adults. We offer lessons in drums, guitar, piano, voice, banjo, violin, mandolin, dobro, ukulele, music theory and more,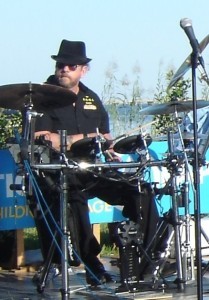 Owner and Founder, Ron Kaye has a Bachelor's Degree from the University of West Florida. Ron is an Instructor, Author, Clinician, and Artist. He is the father of two multi-instrumentalist children, and also the husband of a full time Music teacher. Ron has been a student of music for many decades, and he has been a Full Time Music Instructor for over 19 years now.
Ron is, also, a multi-instrumentalist teaching a wide variety of instruments. He is the  founder of the Award Winning Studio, Ron Kaye's Music Instruction. Not only has the studio been Nationally Recognized, but many of the students continue to win awards for their musical accomplishments throughout the years. During his teaching career, Ron has been an Educational Endorser for several World-Wide Musical Product Companies including ProMark Drumsticks, Sunlite Drums, and others. Ron has performed as a solo artist, and played in numerous bands & orchestras. He has  played in school band, garage bands, a U.S. military drill team, nursing homes, churches, and nightclubs. Ron is also a Certified Expert Author by Ezinemagazine.com in the niche of "arts and entertainment." Ron has also hired the best music teachers in Pensacola.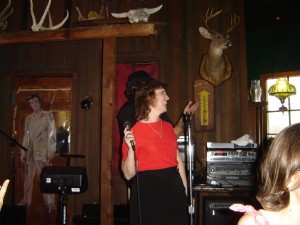 Mrs.Kyle A. Kaye, B.M.E. is the area's leading Piano & Voice teacher.  She has a Bachelor's Degree in Music Education from James Madison University. Mrs. Kaye majored in Voice, and minored in Piano and Bassoon. Mrs. Kaye has been a  professional performing singer for most of her life.
When it comes to teaching music, Mrs. Kaye is extremely passionate. She is a State  Certified music specialist (including ESE Exceptional Student Education) with over 21 yrs. of teaching experience in public schools. With well over 47 yrs. of  singing/performing experience she has dedicated her life and talents to focusing on music education. Mrs. Kaye has extensive  private and public teaching/performing experience, and is a gifted  educator of children and adults.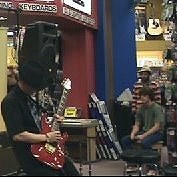 GRAMMY Music Educator Award Nominee, Mr. Joshua Kaye, B.M.E., a multi-instrumentalist, teaching numerous instruments. Mr. Kaye has an Associates Degree in Music Education from Pensacola State College and a Bachelors Degree in Music Education from the University of West Florida. josh has over 20yrs. of musical instrument experience.
In addition to being a State Certified Music Teacher, Joshua is a regular instructor at Autism Pensacola's Kids Camp. He regularly plays the  guitar, bass guitar, drums, percussion, piano, mandolin & banjo  professionally. Mr. Kaye's resume includes being an OPS Adjunct Professor for the  University of West Florida teaching guitar, drums, piano & Banjo, and he has been a solo performer, and pit musician for musical shows. He has played in bands of all types and has been an in-demand teacher for Ron Kaye's Music Instruction since 2006.
When it comes to our music teachers, we strive to be the best and provide the best music instruction. All member of the Kaye family have a passion for teaching and playing music. Over the years, this family continues to improve through their quest for knowledge and their continuing education pursuits.
FOR THE BEST IN PROFESSIONAL MUSIC EDUCATION WITH A PROVEN TRACK RECORD OF HIGH CUSTOMER SATISFACTION
CALL NOW!
(850) 453-9966
AND ALLOW OUR MUSIC TEACHERS TO HELP YOUR REALIZE YOUR MUSIC GOALS!